Calendar Sync Instructions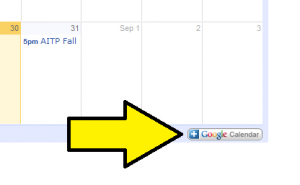 1. Scroll to the bottom of the Calendar of Events page and click the "+Google Calendar" button. This will ask you to login to your Google account and then will add the ASCC calendar to your account.
Linking an account to your Android phone:
Setup a new email account on your phone using Gmail as the settings base. Enter everything as requested and make sure to select Sync Calendar.
Once email is setup on your device go into the calendar app natively install in android, press the menu button click calendars. From this menu you will be able to make the ASCC calendar visible. Switching between calendars is on the main page of the app in the top left corner.
Contact Us
Rm. 2101, Peacock Hall
P.O. Box 32049
416 Howard St
Boone, NC 28608
---
Mailing List